'SNL's' Michael Che, NBC accused of 'antisemitic trope' in 'Weekend Update' segment: 'Retract and apologize'
A Jewish organization is demanding NBC apologize over a joke Che made about Israel's COVID-19 vaccine rollout
"Saturday Night Live" cast member Michael Che is in hot water for a joke he made during this week's "Weekend Update" segment that many critics are calling anti-Semitic.
"Israel is reporting that they've vaccinated half of their population. I'm going to guess it's the Jewish half," Che said on the long-running NBC show.
The statement drew attention on social media causing an uproar with viewers and sparked a petition from the American Jewish Committee (AJC) for NBC "to retract its outrageous claim and apologize immediately."
The organization called the joke "categorically false" and a "dangerous, modern twist on a classic antisemitic trope that has inspired the mass murder of countless Jews throughout the centuries."
The petition continued: "Words have consequences, and Jews are at risk when a major American TV company joins with those who claim Israel is favoring only a portion of its citizens in its admirable efforts, praised by Dr. Anthony Fauci and others, to vaccinate all of its residents."
NBC MUST APOLOGIZE FOR 'BIGOTED STATEMENTS' ABOUT ISRAEL ON 'SNL,' MSNBC, MEDIA WATCHDOG GROUP SAYS
NBC told Fox News on Monday they have "no comment at this time." A rep for Che did not return Fox News' requests for comment.
'SNL' MOCKS 'DUMBEST' IMPEACHMENT TRIAL AFTER TRUMP ACQUITTED AGAIN
Former New York State Assemblyman Dov Hikind chimed in on Twitter saying the joke was "unsurprising coming from SNL as they have a long record of antisemitism."
He added, "But Michael Che or whoever wrote that 'joke' is obviously also ignorant of fact that Israel has Arab citizens who've received the vaccine according to the same qualifications as Jews!"
"Michael Che's blatantly antisemitic joke tonight? Not cute,
@nbcsnl," wrote one user.
"Michael Che being blatantly antisemitic on snl???? HOW IS THIS OK?
@nbcsnl," added another.
"I was utterly appalled last night by Michael Che's anti-Semitic dig. He's offended the trans community in the recent past as well. There's a difference between sharp comedy and what he's doing. Time for some sensitivity training," another user wrote.
"Really @snl? That Israel joke from Michael Che is NOT ok," another added.
Some defended Che saying the joke was just that -- a joke.
"Its a satire segment...Its a comedy show-- the point of it is to act and mock the people who are actually antisemitic," one person tweeted. Another wrote that Che was just telling "the truth."
Data from an Oxford University-run tracking site shows that Israel has administered more COVID-19 vaccinations than any other nation.
The Palestinian Authority health ministry announced Friday that Israel agreed to vaccinate 100,000 Palestinians who often enter the country for work, Reuters reported.
As stated in the Oslo Accords, Palestine -- and not Israel -- is responsible for the health of Palestinians in the West Bank and Gaza.
'BRIDGERTON' STAR REGE REGE-JEAN PAGE TO HOST 'SATURDAY NIGHT LIVE' WITH MUSICAL GUEST BAD BUNNY
Che has previously been criticized for his jokes on "Weekend Update." Most recently, he was accused of making remarks that were offensive to the transgender community over a Nov. 2 joke about President Biden ending Donald Trump's ban on transgender people in the military.
CLICK HERE TO SIGN UP FOR OUR ENTERTAINMENT NEWSLETTER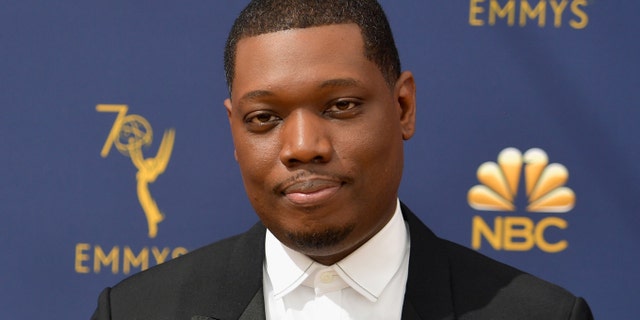 "President Biden signed an executive order repealing Trump's ban on transgender people serving in the military," Che said during the Jan. 30 episode. "It's good news, except Biden is calling the policy: 'don't ask, don't tuck,' which is not good news."
CLICK HERE TO GET THE FOX NEWS APP
Che also covered jabs at Sen. Ted Cruz, Gov. Andrew Cuomo, the Mars rover, Kim Kardashian and Kanye West's divorce among other topics in his "Weekend Update" segment.