Michigan boy, 8, diagnosed with rare skin cancer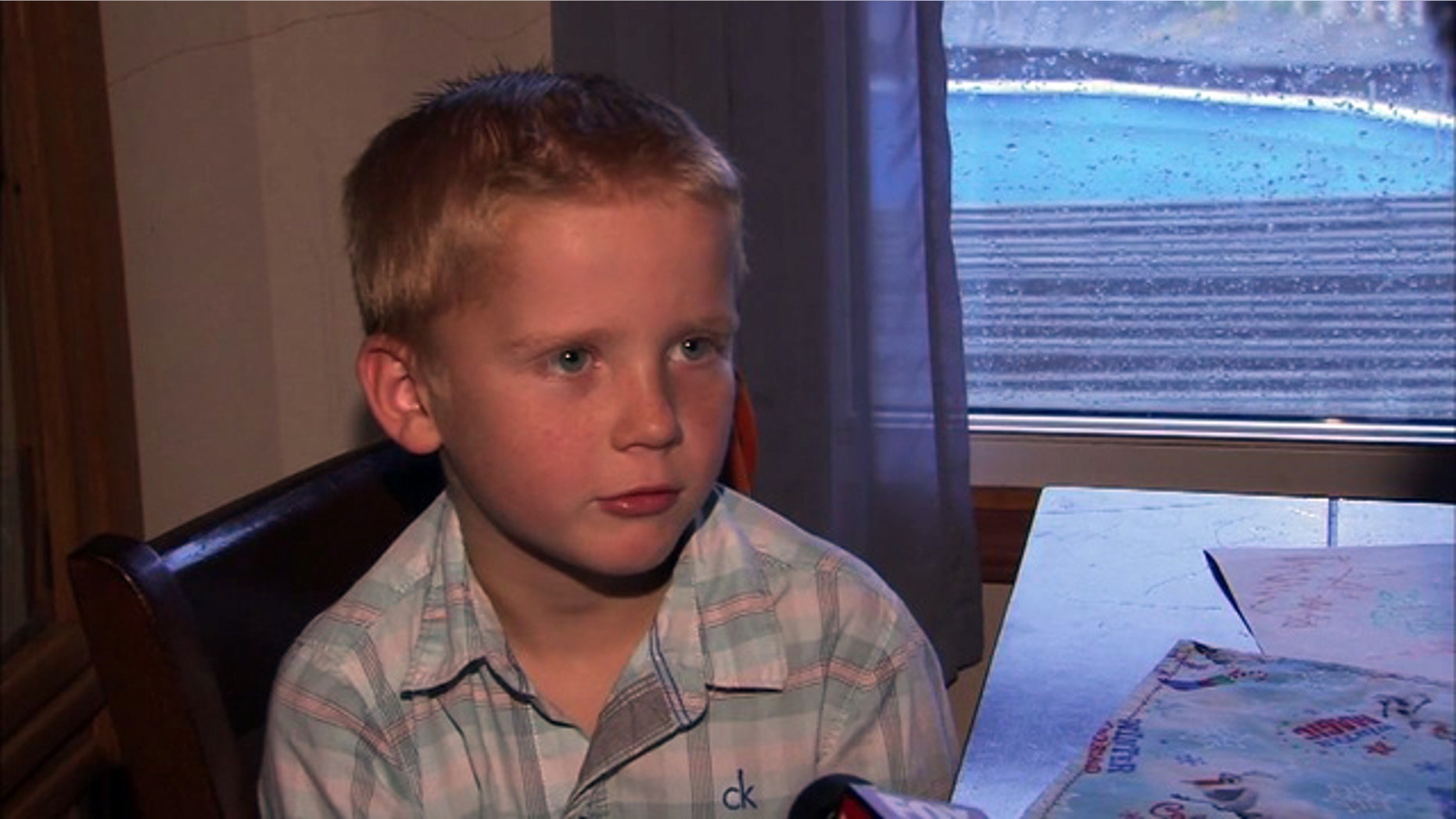 An 8-year-old Michigan boy wasn't sure what was causing an itch on his back, but he and his family didn't suspect it was cancer.
"[It was] like a bloody mole, basically, and it started raising and getting bigger," Amanda Agosta, Landon Agosta's mother, told Fox 5 Atlanta.
Soon after, doctors diagnosed Landon with stage 3 melanoma, which his family said occurs in less than 2 percent of children his age.
"Every doctor we've talked to about this has assured us it's not something we did," Joe Agosta, Landon's dad, told Fox5Atlanta.com. "Unfortunately though, they can't tell us why either. There's no reason why it's happening to him."
Of the couple's four children, Landon is the one who is most cautious about the sun and would often wear a UV-protective shirt, making the diagnosis even more surprising.
Landon and his family plan to travel an hour to Ann Arbor for treatment five days a week where he is undergoing aggressive, experimental treatment to fight the cancer. He receives injections of Interfearon that boosts his immune system but leaves him with flu-like symptoms.
The family has started a GoFundMe page to help cover medical and travel expenses, and said support from friends and family are helping them through this trying time.
Landon said his family is helping him be strong.
Click for more from Fox5Atlanta.com.