Cook takes criticism in his stride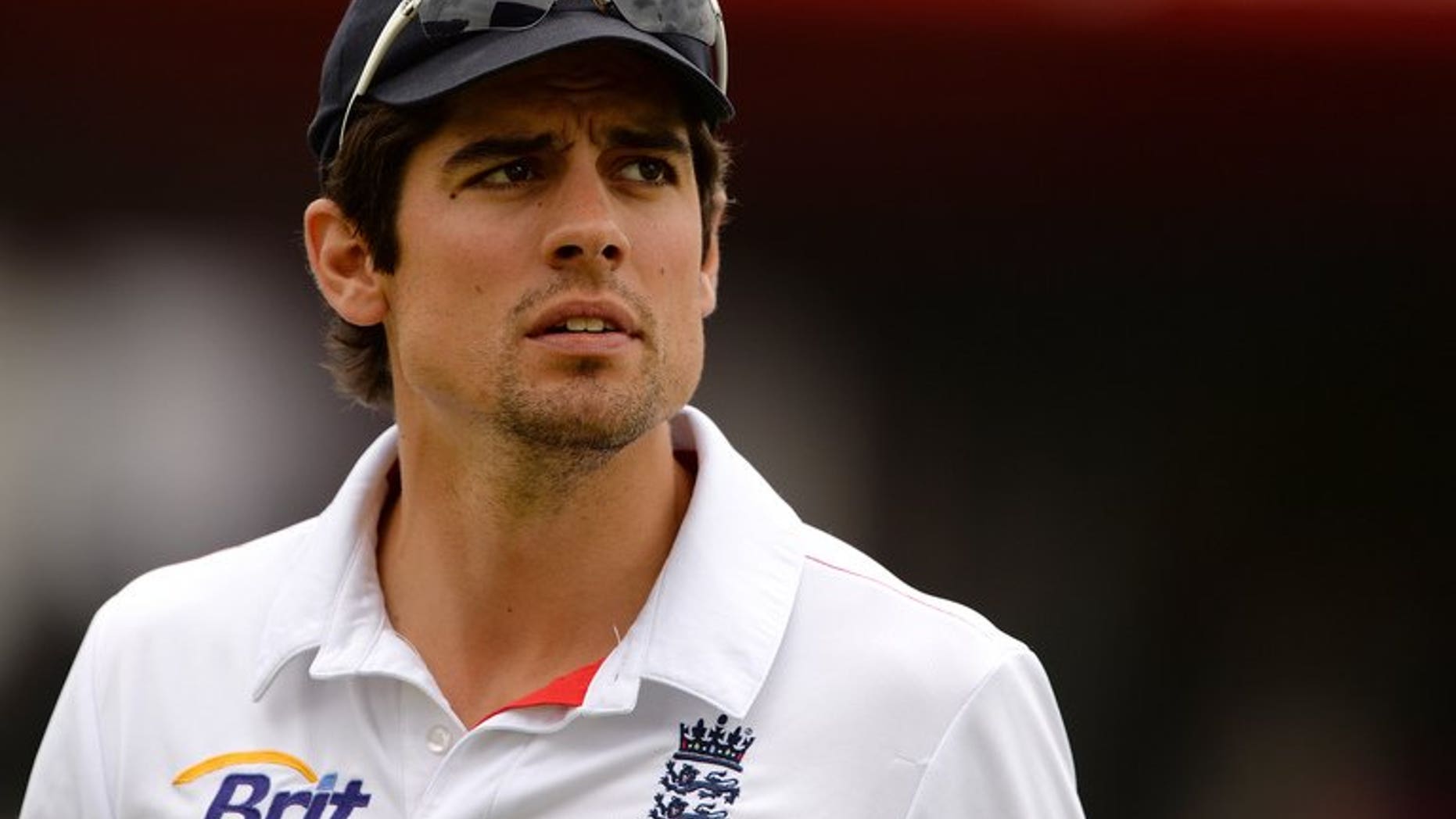 LONDON (AFP) – England captain Alastair Cook said Tuesday he is happy to face continued criticism over his leadership style so long as his side keep winning.
Under Cook's leadership, England head into this week's final Ashes Test at The Oval having already retained the urn and taken the series at 3-0 up, with the chance to do what none of their predecessors have done before -- win four Tests against Australia during an English season.
Yet that hasn't stopped the barbs coming Cook's way, with the likes of Australia great Shane Warne deriding the opener's "way too cautious" captaincy during the fourth Test in Durham, which England won by 74 runs after fast-medium bowler Stuart Broad sparked an Australian batting collapse.
"I'd much rather be in my position getting criticised for my captaincy and being 3-0, make no mistake about that," Cook said.
"He (Warne) might genuinely believe that. The beauty of cricket is, as we always know, there is a lot of different ways to skin the cat."
Warne, now working as a media pundit, is a friend of Australia captain Michael Clarke and Cook said: "Clearly he (Warne) plays a very significant part in Australian cricket, in their dressing room, make no mistake about that.
"We know he's working for them so of course when you've the media like he has, of course he's got a place to talk to about it.
"It hasn't been the first time I've been criticised as a player or a captain and it certainly won't be the last," Cook, the only England batsman to have scored 25 Test hundreds, added.
Cook has lost just one of his 13 Tests as England captain since being appointed to the role full-time after the retirement of former opening partner Andrew Strauss last year, with his record including a series win in India.
But the 28-year-old, who inspires great loyalty from his colleagues, found it hard to describe his captaincy style.
"It's very hard talking about yourself, I find, about the role you do," Cook said. "It's for other people to judge whether you're a good leader or not.
"I can only say the guys have been excellent for me, and long may that continue."
And no-one has been better in a series where batsmen have largely struggled than England's Ian Bell who has so far scored exactly 500 runs at an average of 71.42, including three hundreds.
"He's got to be very close to the man-of-the-series (award) because those runs he's scored have been fantastic when we've needed them the most," Cook said of Bell.
"They've been vital runs all the time, all three of his hundreds. He couldn't have done any more."
Not that Bell's combination of mature application allied to stylish stroke play had come as any surprise to Cook.
"Everyone has said this has been the making of Ian Bell and I looked at that and almost laughed because he'd almost scored 6000 Test runs and 17 hundreds (before the Ashes) which is an extraordinary achievement in itself.
"He's always been a star in our eyes."