Many feared dead as North Korea apologizes for Pyongyang apartment building collapse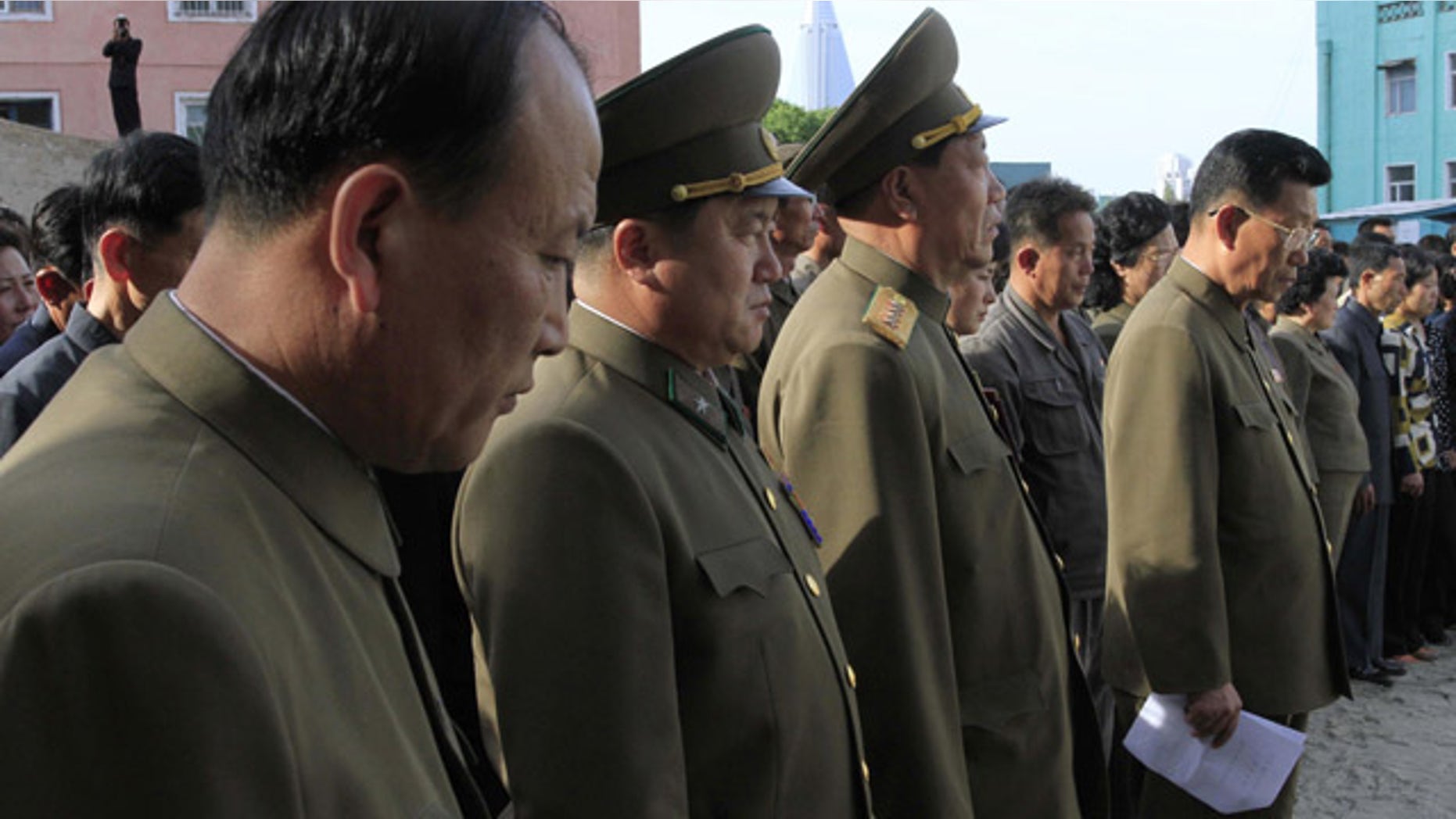 North Korean officials have issued a rare public apology following the collapse of an apartment building in the country's capital that may have lead to many deaths.
The state-run Korean Central News Agency (KCNA) reported the collapse Sunday morning, describing it as "serious" and cited one official who said that North Korean leader Kim Jong-un "sat up all night, feeling painful after being told about the accident."
It is rare for the official news agency to report anything about the Stalinist stae that could be construed as negative. According to the KCNA report, the rescue operation ended Saturday and officials apologized to bereaved families and district residents.
There has been no word of any casualties. However, a South Korean government official speaking on condition of anonymity because of the sensitivity of the information told the Associated Press that the 23-story apartment building that collapsed was presumed to have housed 92 families.
That could mean that the casualties could be in the hundreds because a typical North Korean family has four members. However, it wasn't clear that all the residents were inside at the time of the collapse, or that four people lived in each household.
It is not unusual in North Korea for people to start living in apartments before the construction is complete.
On the streets of Pyongyang on Sunday, residents expressed outrage over the incident.
"This accident happened because they broke the rules and methods of construction," resident Pak Chol told The Associated Press. "After this accident, we must make sure that this kind of terrible accident never happens again, by sticking to the proper method of building."
Another resident, Hong Nam Hyok, said that "everyone in Pyongyang is now sharing the sorrow of the victims and the bereaved families."
The KCNA report said the collapse occurred in the capital's Phyongchon district on Tuesday "as the construction of an apartment house was not done properly and officials supervised and controlled it in an irresponsible manner." Apartments in Pyongyang are traditionally given to senior Communist Party officials or other North Koreans with particularly privileged backgrounds, such as descendants of Korean War veterans.
The Associated Press contributed to this report.