Schoolchildren in Syria being attacked and interrogated, rights group says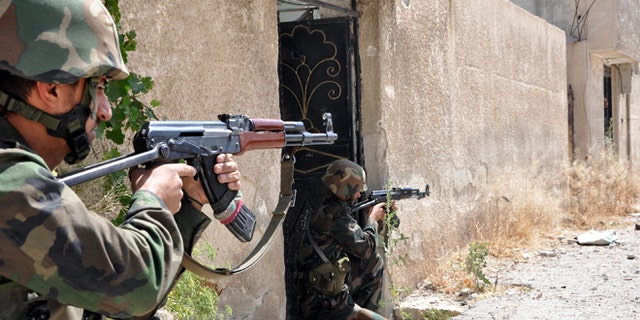 Schoolchildren are getting attacked and interrogated as they get stuck in the crossfire of a deadly conflict in Syria, a Human Rights Watch report says.
The report, called "Safe No More," accuses President Bashar Assad's forces of shelling schools and dishing out beatings for anti-government activity, Sky News reports.
It also accuses government forces and rebels of turning classrooms into military detention centers and sniper posts.
"Schools should be havens, but in a country that once valued schooling, many Syrian children aren't even getting basic education and are losing out on their future," said Priyanka Motaparthy, a Human Rights Watch researcher and author of the report.
Children's charity UNICEF says at least 1 in 5 schools in Syria are no longer functional, Sky News reports.
Aid group Doctors Without Borders warned Tuesday that the needs of civilians in Syria and neighboring countries far outstrips the relief currently being supplied, urging the international community to ramp up its aid supply a day before a humanitarian conference in Geneva.
Austria also announced Tuesday that it is withdrawing 377 U.N. peacekeepers from the Golan Heights after Syrian rebels briefly overran a crossing point near the border with Israel, deepening concerns that the civil war is spreading to neighboring countries
The Israeli Foreign Ministry said it regretted the decision and hoped that it would not lead to "further escalation in the region."
Fighting between Assad's forces and mainly Sunni rebels has already spilled over into Turkey and Lebanon.
The Associated Press contributed to this report.